on
July 11, 2012
at
12:01 am
Dire Labradoodles, Dire Corgis, Dire Abyssinians, Dire Chiweenies.
How come more animals aren't dire-fied.
Full Disclosure, because I'm crazy, I drew this comic up and then remembered that I got the idea from a tweet from Anamanaguchi ages ago.
So yesterday, I sent off  the book to the printers to be proofed! I also ordered a banner for upcoming con appearances !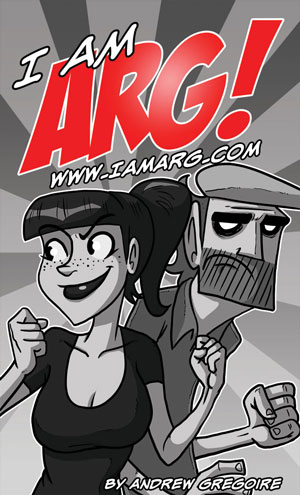 I also ordered some stickers and today I'll be placing an order for buttons!
Exciting times for ARG!